Resources
back
4/19/2022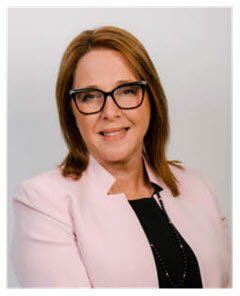 As we age, sometimes it feels as though we have no real purpose. Life can be lonely, especially when our careers wind down, or we are retired, divorced, widowed or we live far away from family. But seniors who remain engaged and active have been proven to be healthier — physically, mentally and cognitively — and a big factor in staying engaged is finding a sense of meaning and purpose in life. 
The people of the small island of Okinawa have been studied for their longevity. The island has been dubbed "The Land of Immortals" because there are more people there over the age of 100 per every 10,000 people than anywhere else in the world. And studies have shown that Okinawins have ultra-healthy hearts, a low risk of cancer, strong bones and a lower risk of dementia. But why?
Part of the reason is that Okinawans eat a healthy diet consisting mainly of fish, soy products and whole grains, and they exercise daily. However, researchers believe that another clue to Okinawans' health and longevity is that they never retire. They have a positive outlook, excellent coping skills, a deep sense of spirituality and a strong sense of meaning and purpose.
Meaning is related to the significance of our lives, and purpose reflects our goals and what we perceive as our calling. A sense of meaning can be achieved by our positive impact on others, like helping a friend through a tough time. A sense of purpose, on the other hand, is usually gained through long-term goals like raising a happy family. 
Dilip V. Jeste, MD, senior associate dean for the Center of Healthy Aging and Distinguished Professor of Psychiatry and Neurosciences at the University of California San Diego School of Medicine, co-authored a study on the topic, and summarized its findings as follows:
"Those with meaning in life are happier and healthier than those without it. … After age 60, things begin to change. People retire from their job and start to lose their identity. They start to develop health issues, and some of their friends and family begin to pass away. They start searching for the meaning in life again because the meaning they once had has changed."
The study concluded by stating that finding meaning in one's life constitutes a sound strategy for thriving in later years. Research conducted by Population Health Management found that having goals and a sense of meaning is associated with better health. Older adults who say they have a sense of purpose experience fewer chronic health conditions, less disability and reduced mortality across age, gender, race, wealth or education level. 
How can you find meaning and purpose as you grow older? Here are a few suggestions that experts say can help you reignite a sense of purpose in your life:
Volunteer: Offer your time and skills to a cause that you are passionate about, be that the local animal shelter, library or nonprofit. Everyone wants to feel needed, and you have much to contribute to your community. Giving back will offer a sense of community, physical activity and renewed confidence in your skills, and knowledge.
Stay active: Whether it's hiking, swimming, biking, yoga, gym classes or simply walking or working in the garden — doing some kind of exercise can add structure and meaning to your life and provide routine and social connection, especially if you exercise with a partner or in a group.
Be creative: Engaging in creative activities not only improves mental health, but also offers goals to work toward. Writing in a journal, scrapbooking, trying your hand at painting or photography, or taking cooking or language classes are just some ways to spark your creative mind. 
Do something kind for someone else: Call to check up on a friend or family member, or send them a card or email. Let the person who only has one item go ahead of you at the grocery store. Offer to babysit your grandchildren, cook a meal for a friend, or walk a neighbor's pet. Expressing compassion for others helps people overcome feelings of meaninglessness and loneliness.
Seek professional help: If you're a senior struggling to find a purpose in life, you can find support by talking with a mental health specialist to explore new ways to find meaning and improve your mental, emotional, and physical wellbeing.
One of the most positive things older adults can do to find purpose in their lives — whether they live in the community or a nursing home — is to prioritize socialization. It's easy to become isolated as you age, and the pandemic has only exacerbated feelings of loneliness. Stay up to date with friends and family through phone calls, video chats or in-person get-togethers whenever you can.
Especially for those with chronic health conditions, living in care facilities geared especially for seniors can alleviate social isolation. We've seen that at Genesis HealthCare, which offers short- and long-term care services at 250 facilities across 22 states.
Finding your purpose may take some time and may even surprise you. You may have loved working with animals earlier in your life, but now you're more interested in helping to fight climate change or volunteering at a food pantry. Take the time to consider what's important to you and find the path that will help bring meaning, purpose, satisfaction and joy to your life.
Melissa Powell is executive vice president and chief operating officer of Genesis HealthCare. She was previously president and chief operating officer of The Allure Group, a New York City-based nursing home operator. Melissa has 20 years of experience coordinating, assessing and improving senior care utilizing a market-focused model in New Jersey and New York
back