Maddox
Private Duty Home Care Agency
Staff, Services, & Happenings
Genesis SelectCare is a licensed Private Duty Home Care Agency operating under the Office of Health Care Quality. Our professionals assist individuals in safely maintaining their independence in their place of residence by supporting daily needs and activities, and by offering responsive and friendly companionship.  Services are available in the following Maryland counties:  Anne Arundel, Baltimore City, Baltimore County, Harford, Howard, Prince George's and Montgomery.

SelectCare is licensed as a residential service agency by the Maryland Department of Health and Mental Hygiene, Office of Health Care Quality. License Number R2014.
  For more information about SelectCare, please contact: 800-480-3225, Option #3
Home Health agencies deliver brief and intermittent health care services directly to the homes of consumers. These services must be ordered by a doctor and can only be delivered in 60 day episodes. The types of services that home health agencies provide include: skilled nursing, therapeutic services (such as physical therapy, speech therapy and occupational therapy), or home health aid services.  Home Health agencies are required to offer more than two services.  These agencies are reimbursed solely through Medicare or Medicaid. 

Private Duty home care agencies, like SelectCare, also deliver health care services directly to the homes of consumers.  Unlike home health agencies, private duty agencies deliver services for as long as the consumer wishes and the services are limited to two disciplines.  Private duty agencies receive no payment from Medicare.  They are reimbursed by the consumer from sources such as private pay, long-term care insurance or reverse mortgages.

SelectCare offers a number of services including:

Sitter/Companion – Performs companion services such as visiting, reading, writing letters, monitoring activity and sitting with the client.  
Live-In – Performs companion/sitter and/or hands on care while staying at the client's home. 
Transportation Escorts – Performs travel assistance such as day trips, events, doctor's appointments and shopping.   
Peace of Mind Care – Performs up to two hours of bathing services to include shower, bath, bed based on the client's care needs (in select areas).
Respite Care – available for one day, weekend or any customized length of time.
Specialized Services – Including advanced Alzheimer's / dementia care, transitional care, and palliative care.
Special Events – event/holiday package, transportation, and 1:1 assistance for personal needs at the event.

Our Certified or Geriatric Nursing Assistants, who have at least 100 hours of training by a Maryland Board of Nursing Approved Program, and Registered Nurses adhere to both federal and state employment practice guidelines and are certified Genesis HealthCare employees.  Our SelectCare Team is current on CPR and PPD/Chest XRAY and provides compassionate care under the supervision of a Registered Nurse offering regularly scheduled quality assurance visits.  Our Team provides the following services in your place of residence, whether at home or in an independent, assisted living, skilled nursing, rehabilitation or hospice facility, as needed:

Companionship:
Offer elderly companionship and conversation
Provide supplemental or respite care (no minimum or maximum days)
Monitor diet and eating
Stimulate mental awareness
Answer the door
Reminisce about the past
Assist with clothing selection
Discuss current and historical events
Play games and cards 
Prepare grocery lists
Clip coupons for shopping
Monitor TV usage
Mail bills and letters
Plan visits, outings and trips
Visit neighbors, friends or family
Assist with reading
Provide Dementia / Alzheimer's / Hospice Care
Assist with light duty housework including laundry and ironing
Take out garbage
Aid with morning and wake-up
Arrange appointments
Provide medication reminders
Assist with walking
Write letters and correspondence
Meal Preparation
Make beds
Assist with errands
Organize and clean closets
Shop for groceries or supplies
Escort to appointments, events and/or social activities
Accompany to lunch or dinner
Personal Services:
Bathing and Dressing
Nutrition
Hygiene Care
Continence Care
Cognitive impairment
Mobility
Home management
Safety precautions
RN Oversight & Direction
Clinical Director
RN Assessment
Customer Service Plan
Supervisory Visits
Care Options:
Sitter/Companion
Live-In
Transportation Escorts
Peace of Mind Care
  For more information about SelectCare, please contact: 800-480-3225, Option #3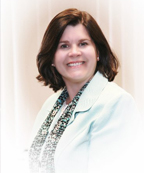 Deborah Rowe, MS, RN, PHR, CHCR
Senior Director
Deborah Rowe, Senior Director at Genesis HealthCare, currently leads Genesis SelectCare and Staffing Services, and has been a registered nurse for over 29 years. Her diverse background includes administration, education, home health, hospice, human resources, nursing, recruitment, and workforce development. Debbie serves on the Executive Board of the Baltimore Alliance for Careers in Healthcare and as a Nursing Assistant Advisory Committee Member of the National Association for Health Care Recruitment Board of Directors.
Debbie also serves on the Advisory Board of the Nursing Spectrum and is a Member of the Baltimore County Health Care Career Workforce Committee. In addition, she was past Commissioner on the Statewide Commission on the Shortage of Healthcare Workers, the Maryland Nursing Workforce Commission and Governor's Workforce Investment Board Healthcare for Allied Health.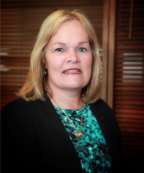 Sue Maddox, MSN, RN
Clinical Director for SelectCare
Sue Maddox, Clinical Director for SelectCare, has been a nurse for 35 years with a broad nursing background from newborn nursery to school nursing culminating in the field of Geriatric Care Management and private homecare nursing. Her passion is to help our clients and their families to obtain the services required to allow them to remain in the place they call "home" successfully.
In 2009, Sue obtained her Masters Degree in Nursing Administration from College of Notre Dame and now utilizes her skills to consult with families and clients on a regular basis to ensure they have the care they need by making referrals to services such as skilled nursing, physical therapy, occupational therapy, podiatric care, private primary care, assisted living, long-term care placement.
  For more information about SelectCare, please contact: 800-480-3225, Option #3
In April 2012, SelectCare's Deborah Rowe, Senior Director and Debra Ostrowski, Business Development Manager , were interviewed on "It's A Woman's World", MMC TV Channel 16 in Maryland.
-->
Home care packages, the perfect gift and special offers.
  For more information about SelectCare, please contact: 800-480-3225, Option #3