Memory Support
Specialists in Vitality for Meaningful Connections.

We understand that when you are faced with a loved one exhibiting symptoms of Alzheimer's or a related dementia, it can be a confusing and troubling time in your life.  We will help you to understand the disease and gain knowledge about the best methods of care for your loved one. 

People afflicted with cognitive impairments require additional care to keep their emotional and physical functioning strong and healthy.  Our specialized professionals connect to deliver consistent, stable care while creating an environment of vitality, warmth and understanding. <

Each member of our dedicated care team has specialized education and training in the care of individuals with dementia.  Our consistent staffing model promotes relationships between staff and residents which provides consistency that is so important to persons with dementia.

Use our Location Finder to find the Genesis location nearest you that offers Memory Support.
Alzheimer's Care
Memory Support: Don't wait until it is too late!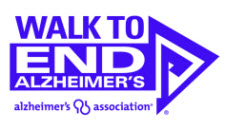 Genesis HealthCare is a proud national team of the Alzheimer's Association's Walk to End Alzheimer's. Click to learn more.

For access to resources and support, call the Alzheimer's Association 24/7 Helpline at 800.272.3900.