Board Of Directors
Juan Vallarino
Director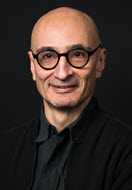 With almost 40 years of experience, Juan Vallarino has held key management roles in various sectors of the industry, including physician practice management, institutional providers, and health insurance companies in addition to his own consulting practice. He is currently President and Chief Executive Officer of Nobis Health, a provider of mobile medical services in the home focused on the frail and elderly. 

Previously Mr. Vallarino served as the Chief Executive Officer and Board Director of myNEXUS, a leader in post-acute care management. He also spent 23 years at HCA, where he served as Senior Vice President of Employer and Payer Engagement.

Mr. Vallarino also serves as Board Director for Trumpet Behavioral Health, an autism care clinic provider; Newport Healthcare, a residential behavioral health program servicing teen and young adults; and the Grameen Foundation, a globally renowned organization focused on empowering the poor.